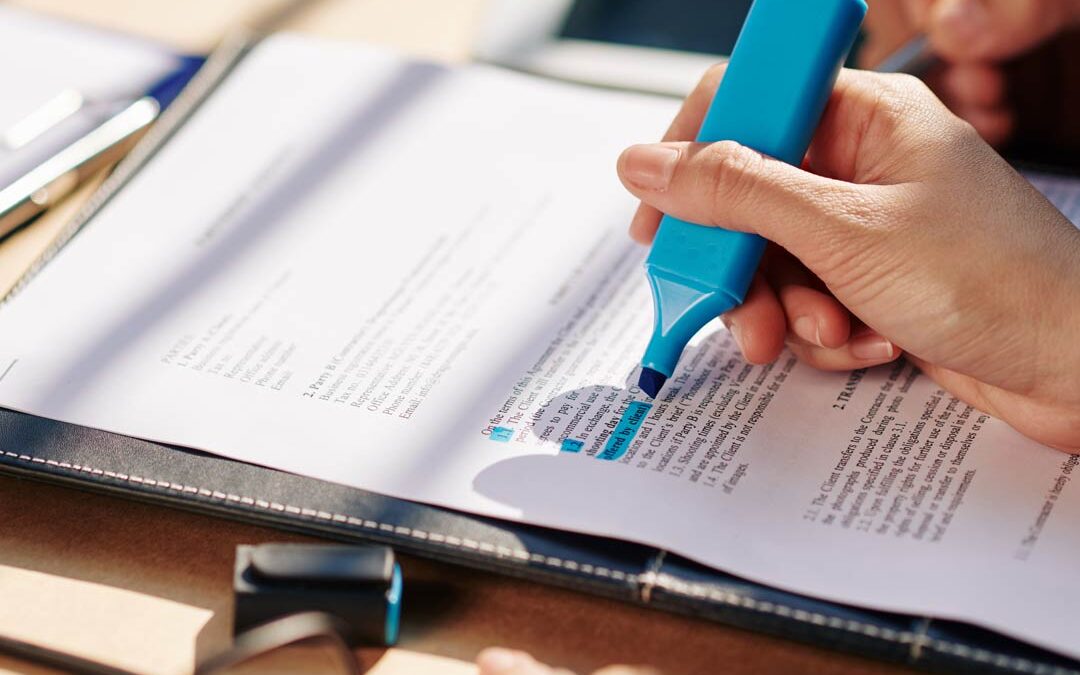 Saturday at #ASH21 was a full day that began at 6:30 a.m. ET, with the #IMFASH21 team being invited to be a "Fly on the Wall" at the International Myeloma Working Group's (IMWG) breakfast meeting. This prestigious group of over 250 global myeloma specialists meets twice a year to collaborate on projects. They form working groups, give updated status reports, produce guidelines for myeloma treatment, and decide upon new projects. At ASH, they also discuss and preview some ASH abstracts (which are embargoed until they are officially presented at ASH.)
I am both grateful and in awe at the amount of work this group does — and I mean "group." As Susie Durie often would say: "Their egos are checked at the door," and they come together on behalf of helping the entire myeloma community — from the general oncologists who don't have time to come to ASH, to the patients and caregivers trying to keep up with the rapidly changing treatment paradigm. Learn more about IMWG and its guidelines/publications here.
After leaders attended the IMWG breakfast, we went directly into our schedule to view oral abstracts virtually. However, to our frustration, there were technical glitches, and we were not able to view some of the morning abstracts. But as resilient leaders, we will look to the replays. Our virtual badges give us the ability to watch #ASH21 replays until January 1.
I mentioned in my pre-ASH blog that I would be reporting a bit on the iStopMM (Iceland Screens, Treats, or Prevents Multiple Myeloma) project in each of my blogs. iStopMM aims to map the epidemiological and clinical characteristics of smoldering multiple myeloma (SMM) in the general population based on a large population-based screening study.
Michael and I have been extremely interested in this project since its inception 5 years ago. This year at ASH, the iStopMM team has four oral abstracts and two posters — quite an amazing accomplishment! I listened with great anticipation, and I continue to be inspired by the results and the selflessness of the Icelandic people in their willingness to volunteer and to participate in this research! Read more in Oral Abstract 151: Prevalence of SMM: Results from iStopMM study Sigrun Thorsteinsdottir MD, Ph.D.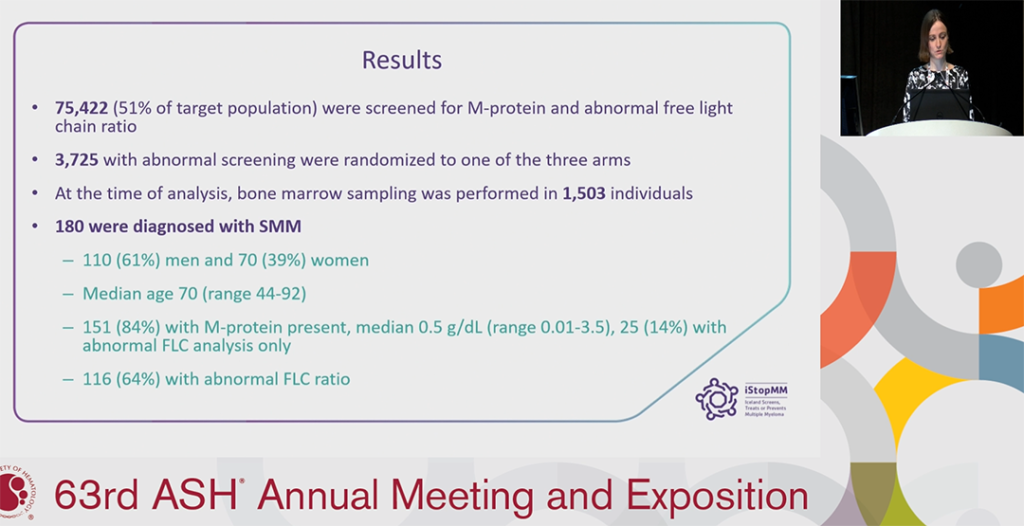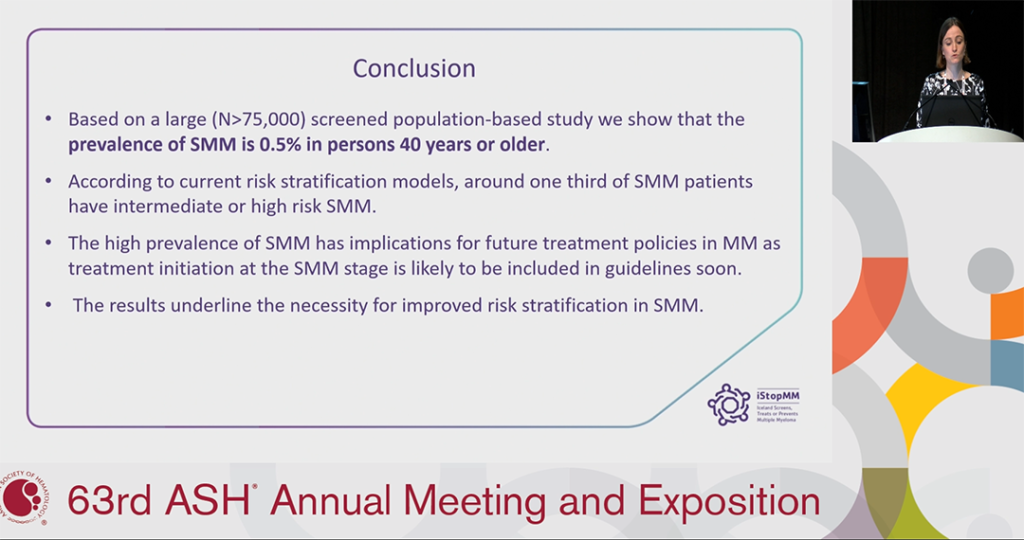 Additionally, refer to oral Abstract 154 on monoclonal gammopathy of undetermined significance (MGUS) and COVID-19 presented by Sæmundur Rögnvaldsson, MD (University of Iceland – Reykjavík, Iceland). This, of course, is of particular interest as we all learn how COVID-19 affects us. For MGUS patients in this large population-based study that included 75,422 individuals screened for MGUS, they did NOT find MGUS to be associated with SARS-CoV-2 susceptibility or COVID-19 severity. This is contrary to multiple myeloma (which is preceded by MGUS). These findings suggest that immunosuppression in MGUS differs significantly from that of multiple myeloma and is important since they can provide information for management as well as recommendations for individuals with MGUS.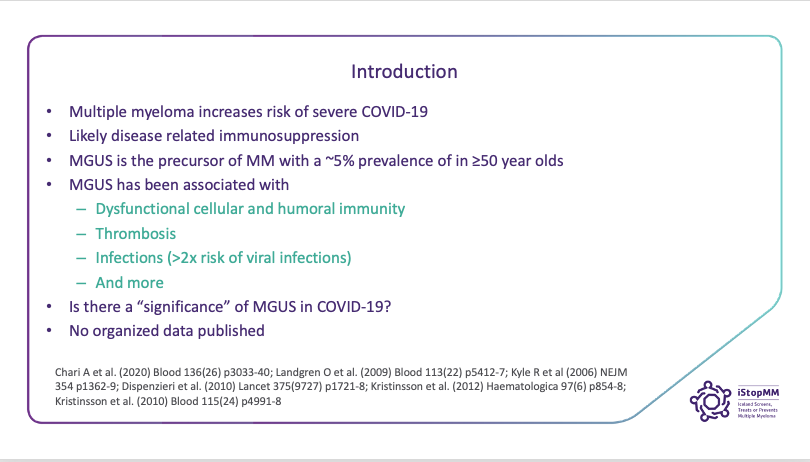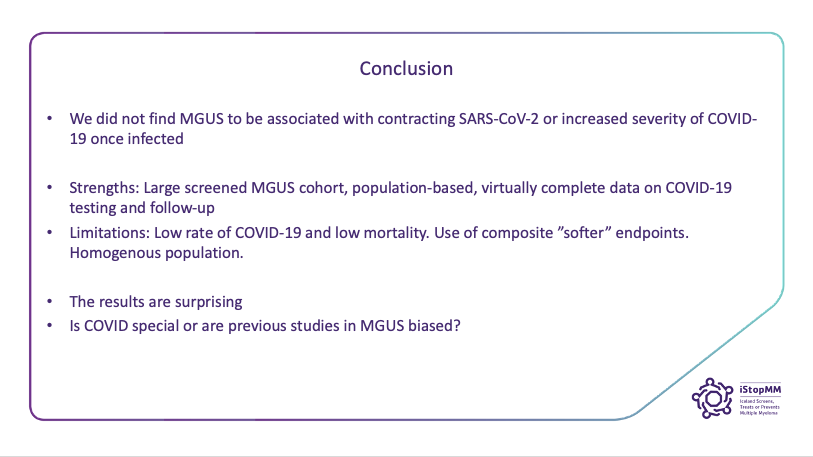 For those with relapsed/refractory multiple myeloma (RRMM), Abstract 162 Iberdomide (IBER) in combo with dexamethasone (DEX) in patients with RRMM: Results from the Dose Expansion Phase of the CC-220-MM-001 Trial (Sagar Lonial)
Patients were heavily pretreated with 97% triple-class refractory. For me, this was an abstract I had been looking forward to, as it is a new mechanism of action. Cereblon E3 ligase modulator
(CELMoD) is "easy" since it's all oral. Something to share with my support group members at home that is RRMM.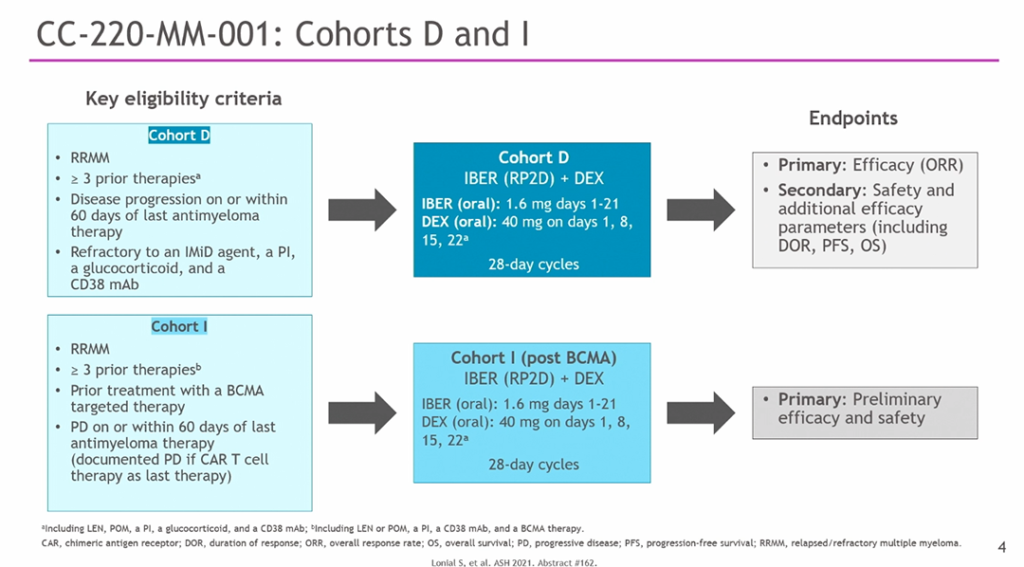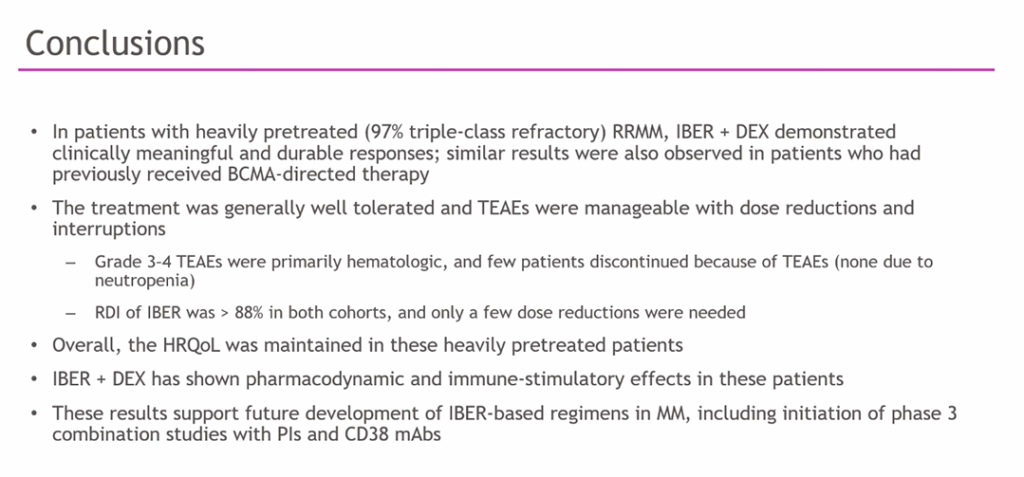 Saturday was packed with excellent presentations that continue to give us hope and are getting us closer to a cure, with lots of updates on MGUS, SMM, MM, and RRMM. Please read all the other excellent blogs from the #IMFASH21 Team members. Sharing the Hope!
Thanks to all the dedicated researchers. Cheers to your continued hard work that our futures will benefit from!
Robin Tuohy, on Twitter @IMFsupport