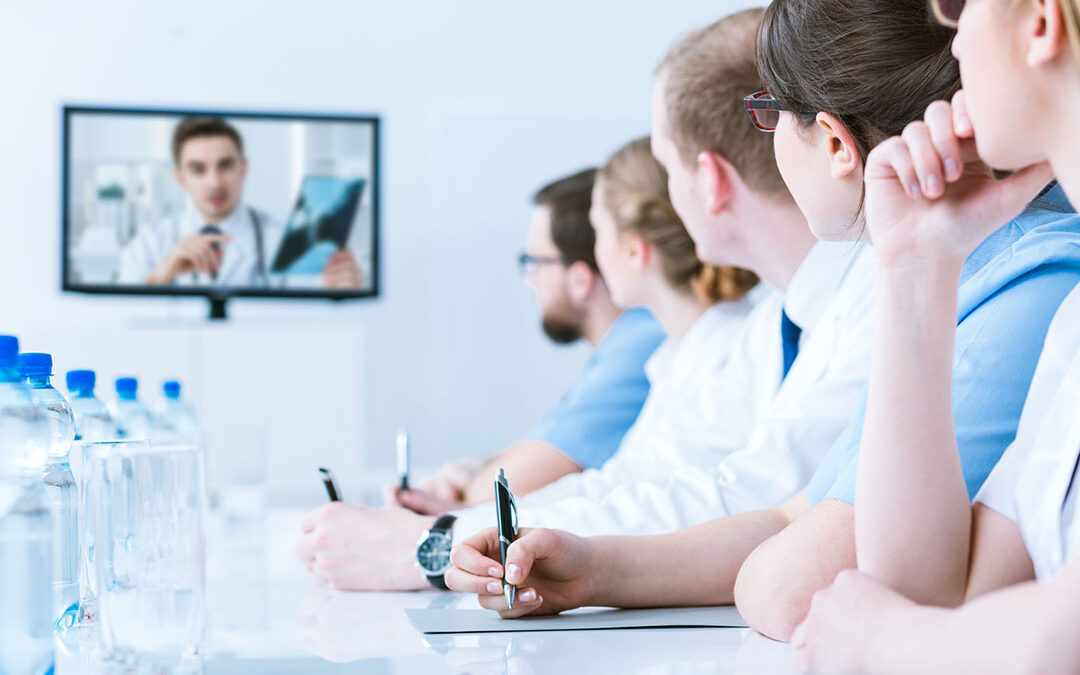 The Friday before the official start of ASH is always considered as Symposium Day. Symposiums typically last a couple of hours and involve several myeloma expert doctors discussing patient cases and various treatment options. Patient cases can vary from smoldering to newly diagnosed, to early and late relapse, and along with them — the consideration of risk factors and comorbidities.
These meetings are sponsored by advocacy organizations: the International Myeloma Foundation, Healthtree Foundation, Research To Practice, as well as Pharma companies. While they don't include new information that will subsequently be presented at ASH, they provide treatment suggestions currently approved by the FDA as well as consideration of ongoing clinical trials.
In particular, my goal was to listen for insights provided by the specialists and to offer those takeaways in this blog.
After attending 3 symposiums, here's what I heard:
At an Education Program discussing high-risk MM (HRMM), Dr. María V. Mateos (University of Salamanca – Salamanca, Spain) remarked: "While there's no specific treatment for HRMM, our goals should be to provide continuous therapy and focus on getting MRD (minimum residual disease) as low as possible."
Dr. Suzanne Lentzsch (Columbia University Medical Center – New York) noted an important study from Dr. Rafael Fonseca (Mayo Clinic, Rochester, MN) which showed "that 57% of non-transplant eligible patients only get 1 Line of Therapy, so many patients are not getting newer treatments." [Personally, I'm trying to track down this report.]
Dr. Noa Biran (Hackensack University Medical Center – Hackensack, NJ), when treating relapsed MM, suggested using the TRAP algorithm when making subsequent treatment decisions. T=Timing of relapse; R=Response from prior therapy; A=Aggressiveness of disease; and P=Performance status. This algorithm was reiterated by Dr. S. Vincent Rajkumar (Mayo Clinic, Rochester, MN).
Dr. Biran also noted that "triplets outperform doublets in early relapse."
Dr. Philippe Moreau (University Hospital Hotel Dieu — Nantes, France) noted that an upcoming study for newly diagnosed MM will show no benefit of adding Ninlaro® (ixazomib) to Rev-dex maintenance.
For non-transplant eligible patients, Dr. Moreau noted: "I think DaraRd till progression [Maia study] is the best treatment for elderly patients. Dr. Rajkumar countered "But VRd for 6 months, then Rev maintenance is more cost-effective, easier on the patient, and also provides excellent results so either treatment choice is okay."
Dr. Rajkumar's principles for selecting treatments for relapsed MM: 1) use a triplet; 2) change 2 drugs; 3) consider a transplant; 4) consider a clinical trial.
Dr. Thomas Martin (University of California SF – San Francisco, CA) predicted: "Ultimately bispecifics will be used in all lines of therapy and CAR T will replace transplant."
Dr. Morie Gertz (Mayo Clinic — Rochester, MN)  "If Blenrep® is working, don't give up due to ocular side effects. Rather, try dose adjustment, give less frequently, even adding prednisone has helped with eye effects…don't give up."
 For triple-class refractory patients, both Drs. Martin and Gertz commented that the alkylating agent cytoxan should be considered if it hasn't been previously used.
That's it for tonight. My first meeting tomorrow is at 3:30am PST so it's early to bed for Day 1 of ASH!
Be your own best patient advocate.
Jack Aiello, on Twitter @JackMAiello