I am so thankful and impressed with the content and variety of topics that the #IMFASH21 support group leaders are reporting through their blogs. Each brings important highlights that will be helpful in Support Group discussions.
For those who do not attend a support group, this information can be helpful to review and discuss with your healthcare team. Staying up to date on myeloma, its treatments, side effects and clinical trials is key to our futures, as we decide on next potential therapies.
My blog today will focus on "Filling in the Spaces" of information from other leader blogs. Yelak Biru wrote an excellent blog on #ASH21 Trial Design Acronyms. Along with that, I thought it would be helpful to add the treatment algorithms below.
Please remember that these are just general recommendations, but they are a good starting point for conversations with your own healthcare team.
New Myeloma or Smoldering Myeloma:
Myeloma: Frontline Treatment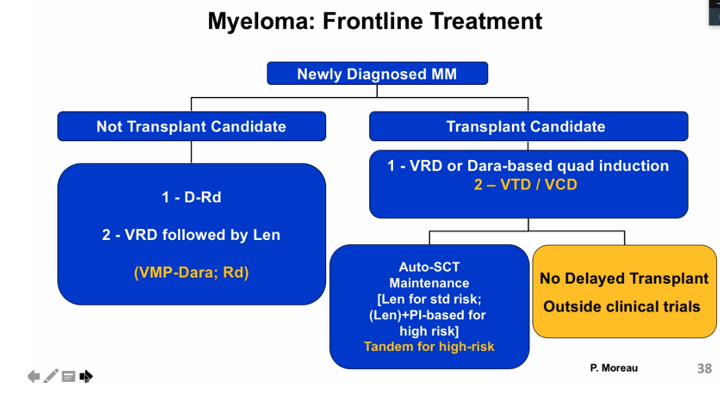 Myeloma: First Relapse

Myeloma: Second or Higher Relapse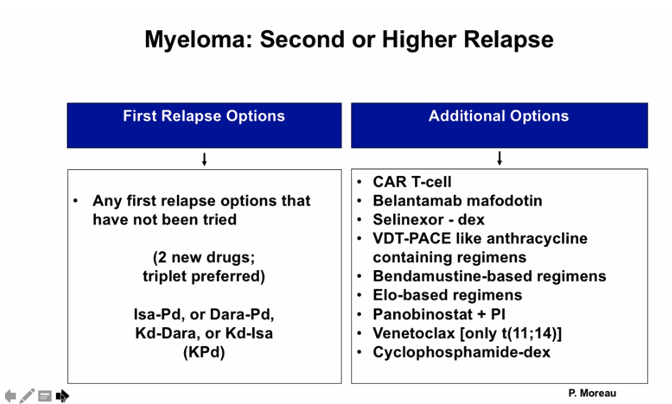 Additional Charts that I found helpful: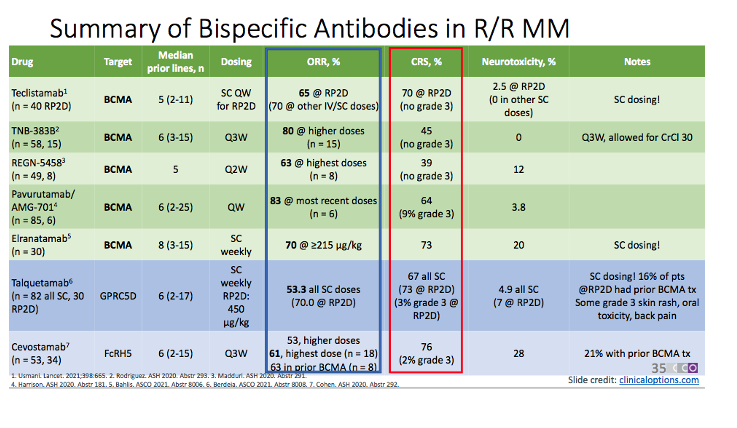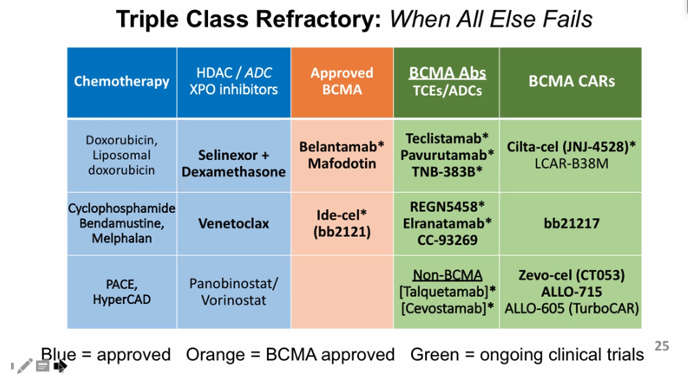 On the above chart, please note that panobinostat was withdrawn by the FDA in the US but not in Europe.
These algorithms are CURRENTLY the best options to think about but as we all know, things change.
Keep learning, keep sharing, and remember — you are not alone!
More information on the myeloma support groups can be found HERE. You can also contact me at [email protected]
Knowledge is Power!
Robin Tuohy, on Twitter @IMFsupport