What a whirlwind of information it was this weekend! #ASH21 #IMFASH21
We learned about new and exciting studies related to monoclonal gammopathy of undetermined significance(MGUS) smoldering myeloma (particularly high-risk), and then active myeloma. I am so blessed to be able to participate in these presentations and gain this new level of insight into the myeloma world.
As a current high-risk myeloma patient with two young children, I started out as high-risk IGA MGUS and then developed high-risk smoldering myeloma (SMM). However, I continue to hope for a "magic wand" (as my son says) to cure this disease. Therefore, I am writing this blog from that perspective: (1) to encourage other multiple myeloma patients and caregivers, especially those with young children; (2) to provide uplifting information; and (3) to empower those with myeloma through these new educational resources.

As a previous high-risk IGA MGUS patient who had it for almost five years, the new studies out of Iceland with the iStopMM (Iceland Screens,Treats, or Prevents Multiple Myeloma) Study showed the importance of tracking MGUS. Depending on which type of MGUS you have, MGUS may have a greater tendency to turn into active disease. The iStopMM Study demonstrates the importance of tracking the disease so that doctors can monitor who may or may not progress into a different stage. Tracking the disease at an early stage allows myeloma patients and their medical team to monitor it carefully and decide when and if to move on to doing treatment. With early detection, a person can hope to avoid certain struggles and issues that they could face without early treatment.
If a patient moves from MGUS to smoldering myeloma, wow! What choices are coming down the road! Very exciting! As a patient who went from high-risk smoldering myeloma to active myeloma within 8 months, it is so encouraging to see the latest studies that show the benefits of treatment on high-risk SMM. It used to be that many high-risk SMM patients would use the "watch and wait" approach. While that still is a viable option (as there are considerations of starting therapies), it seems that there are some great outcomes when treating high-risk SMM patients. Some studies are showing promising results by using Kyprolis® (carfilzomib), Revlimid® (lenalidomide), and dexamethasone (also known as KRd) and even KRd with a stem cell transplant. [Carfilzomib, Lenalidomide and Dexamethasone (KRd) as Induction Followed by HDT-ASCT, Consolidation with KRd and Maintenance with Rd. GEM-CESAR, paper 1829.]
If the patient then goes into active myeloma, again – I just have to say, wow! There are all sorts of options! There were a lot of presentations that added daratumumab to various drug combinations. From a non-medical standpoint, it seems that in most cases, Dara added to these various drug combinations increased the survival rates and deepened the responses. However, for some patient groups, Dara wasn't always the "magic wand." While Dara may still help that segment of myeloma patients, it was not as effective as it was in other groups. But overall, it was great to know about the effectiveness of the drug, and how Dara provides another available option in the treatment arsenal in this myeloma journey.
Another interesting topic point was the discussion on CAR T therapy and minimal residual disease (MRD) negativity. CAR T therapy may be another treatment option for myeloma patients that could beneficial. Again, looking at it from a lay person's perspective, it seems that CAR T therapy has advanced and some of the side effects have gotten a bit better. The stats related to progression free survival (PFS) and overall survival is amazing! It is also exciting to see how CAR T affects MRD negativity. MRD negativity seems to be a key factor in a person's success in their myeloma journey. It is interesting to see how CAR T continues to develop as part of the myeloma treatment plan.
One of the primary outcomes of attending ASH this weekend was gathering INFORMATION! While I may not completely understand the ins and outs of the therapies, drugs, side effects, charts, stats, and everything else (my head is still spinning!), ASH provides the latest information that allow for intelligent and meaningful conversations with the medical/treatment team.
Information allows myeloma patients to be empowered, be their own advocate, and partner with their healthcare team to help make the right decisions with current available information. By learning more about different treatment options, myeloma patients can ask questions like: Is the current treatment plan still the best approach? Are there novel advances that may work better at the current stage of myeloma? Is now the best time to hit myeloma harder? For all these questions, I have no answers. But, by learning about new treatment options and therapies, myeloma patients are empowered to talk to their doctors about options and to see if status quo is the way to go or if there are any changes that should be considered based on the new research.
Furthermore, as most people on this journey know, each person's path is unique and can change at any moment. I believe that partnering with your medical team is key to understanding what is right for each person's situation and their type of myeloma. This concept was supported by some of the studies which are researching the need for personalized therapies. [A Machine Learning Model Based on Tumor and Immune Biomarkers to Predict Undetectable Measurable Residual Disease (MRD) in Transplant-Eligible Multiple Myeloma (MM), Paper 1596.]
I have learned so much this weekend!  It was interesting to see the developments that are happening within the myeloma community.  The treatments are advancing every day.  Hopefully, one day, we will find that "magic wand."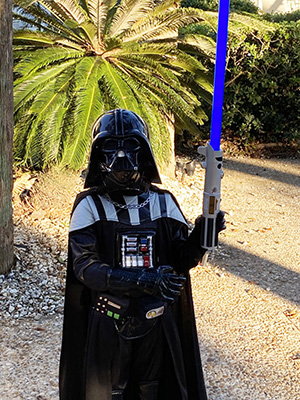 Sue Massey, on Twitter @Mmfamilies_IMF