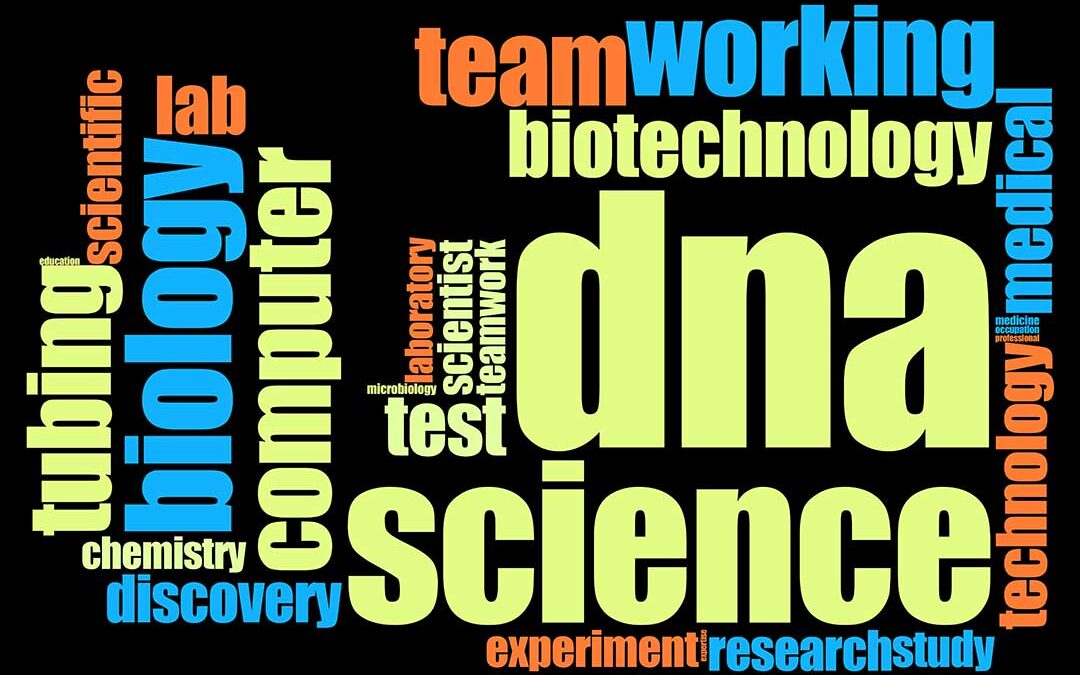 My prior identity as a scientist often flows uneasily with my new identity as a multiple myeloma patient advocate. In my career as a scientist in academic medicine, I've attended many national and international meetings where I've presented my research on protein misfolding. I've always loved the excitement of new ideas and the connections between scientists at meetings working toward a common goal.
Five years ago, I attended an RNA biology meeting in San Diego and had trouble sitting through the meeting sessions or standing during my presentation. I was exhausted and napping during the breaks rather than hanging out with my colleagues. I didn't know it yet, but multiple myeloma was taking over my bone marrow, bone lesions were developing, and misfolded antibody proteins were showing up in my blood. I was becoming a human model system for a process I studied in the lab in test tubes and cells. This connection of my science focus to my disease was often unsettling, and yet curiously inspiring, and it ultimately helped me learn to use my educational background to help myself and others navigate living with multiple myeloma.
Soon after that meeting, I began getting compression fractures and experienced severe bone pain. The two months before I received a diagnosis of multiple myeloma were a blur of pain and grant writing. I was both relieved and terrified when I finally learned the cause of my symptoms, and I knew I needed to educate myself about this disease and find support to help navigate the days ahead.
I posted on Facebook about my diagnosis, and one of my friends mentioned that her cousin led a local support group. I spent two hours on the phone with Denis, as he walked me through what to expect with the induction therapy and stem cell transplant process, and then I joined the Central MA Multiple Myeloma Support Group of the International Myeloma Foundation (IMF) that Denis led. It brought me so much hope to find a community of support in those early days.
Soon after the COVID-19 pandemic started, I took over as the support group leader for our central MA myeloma group after the devastating death of Denis. It was a time of such sorrow and confusion as we tried to navigate switching to virtual meetings while grieving Denis. Yet, the myeloma patients and care partners who attended our meetings continued to provide a healing community that is focused on caring for each other and finding joy in each day.
About a year and a half after my initial diagnosis, my myeloma was under control with the help of current standard therapies such as Velcade (bortezomib), a proteasome inhibitor that blocks the cell's garbage can for misfolded proteins.
I was back at another scientific meeting — this time, in a meeting in Boston that was focused on protein science. I heard a talk by Nathanael Gray, PhD, (now at Stanford University) on "lessons learned from lenalidomide" (marketed as Revlimid) to develop new therapies to target different diseases.
How cool it was to learn more about how Revlimid, the drug that I was taking for maintenance therapy, actually worked! The drug acts as a sort of "molecular glue" sticking two proteins together, directing a large protein complex to the cell's garbage can for degradation. It's pretty complicated and I'm simplifying the details, but by understanding this mechanism of action for the first time, new protein degraders could be designed to target other proteins in other diseases.
I was so excited about the talk, I joined Twitter that very night and sent my first tweet! That meeting was the last meeting I attended to present my own scientific research, and soon after, I transitioned my faculty appointment to a fully educational role because myeloma had made it increasingly difficult for me to manage the physical demands of bench science. Because of that meeting, I also realized that I wanted to be a patient advocate, using my science and education background to provide a unique perspective to those in the myeloma community.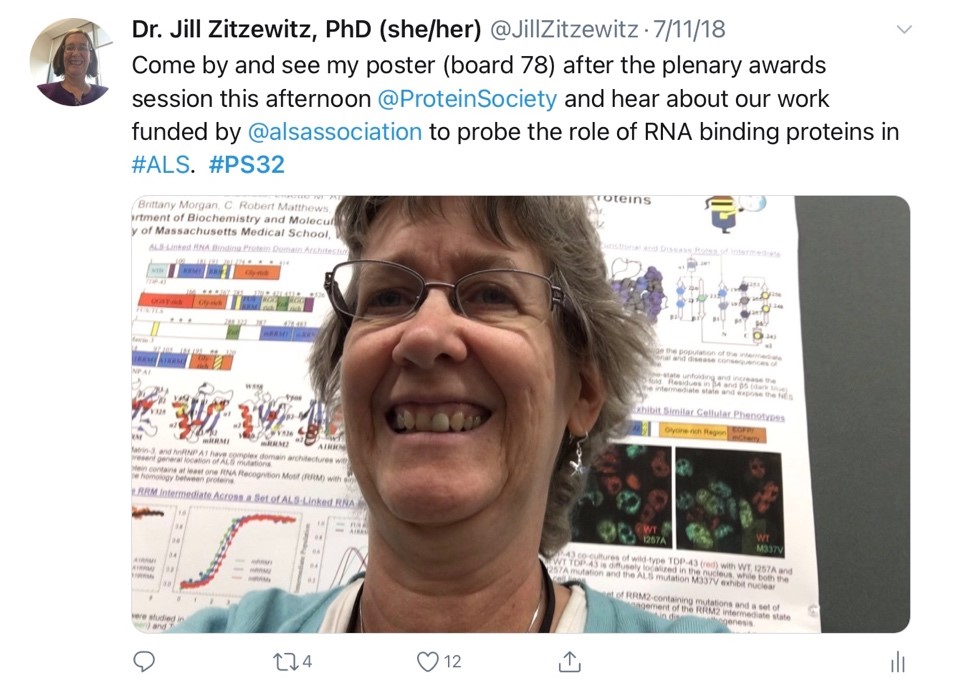 I am so excited to be attending the 63rd American Society of Hematology Annual Meeting (ASH21) this year! Of the many scientific meetings that I've attended, this one is an important first for me. Yes, this will be the first time I will be attending ASH, although I've followed the meeting closely on Twitter and through the IMF blogs these past few years.
More importantly though, this will be the first time I will be attending ASH as a patient advocate. I am so incredibly grateful to the IMF and the pharmaceutical sponsors for providing this opportunity. I can't wait to learn and share about new therapies on the horizon that will continue to provide hope for myeloma patients and their families.
Jill Zitzewitz, PhD, on Twitter: @JillZitzewitz